Before we jump into this potentially quite soppy topic, let me be honest with you. I can't stand Valentine's Day. Showing someone that you love them should not be confined to a particular day in the calendar. Nonetheless, having all this free publicity around love and appreciation gives me a great opportunity to talk about these exact topics as cornerstones in branding strategy.
Branding is about making two things fall in love with each other – your business and your potential clients. Brands are the gut feeling your clients have about you, or any other business. This means that brands aren't something we can actually create. Nevertheless there are a few crucial steps we can take that will influence whether a client will have butterflies in their stomach when they think about you(r enterprise). So I'm taking you on a little date with your new, perfect client!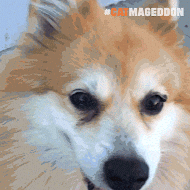 Know (and Love) Thyself
We shouldn't expect people to love our business if we don't love it first. I'm talking about love as in true, lasting love, not the initial giddy infatuation that made us all become business owners in the first place. True love comes from really KNOWING your business. Not just the numbers and spreadsheets, the side I like to call the 'mind' side of the business. I'm talking about knowing the soul – the dreams, values, aspirations, personalities and ethical standpoints.
The more you can narrow those down and spell them out for yourself and others, the more you will know your business. They will guide every step of your way. Your confidence will grow when you can trust that you know exactly what to say in every interaction you'll have. That confidence leads to pride, which in turn leads to excitement and yes, love.
Know (and Love) your Customers
Also kind of obvious, right? To really connect with your customers, you need to know exactly who they are. Where they hang out. What motivates and drives them, and what values you would like them to share with you.
Here's a little secret though: you don't necessarily have to love the customers you have right now. Outrageous? Not really. Unconventional? Definitely not. Let's face it, we can't force ourselves to love someone, or something. Perhaps you started your business as a generalist and the mortgage made you say yes to everybody. We've all been there, and that's an OK place to be in. For the time being, it's enough to appreciate your customers. This will give you a chance to have a good relationship with them while you work on getting those customers that you will really, truly LOVE.
Listen
Following on from knowing and loving your customers, you will need to learn/use this one crucial skill. Nobody likes a date that doesn't shut up about themselves. You want somebody to be interested in you, in your story. You want them to ask questions, and above all you want them to listen to you. Because what you have to say matters, right? And ideally, you'll want your opinion to be taken into consideration, and your complaints acted upon.
Be Engaging
You can be the greatest listener and have a stalker-ish knowledge of where your customers hang out, but if you don't have anything interesting to say they will not stick around for very long. This is the part where you tell stories that relate to what your date/customer has told you. Where you let your personality show. Where you are attentive and interesting and funny and engaging. The perfect date!
Show Appreciation
Remember the bit where I talked about appreciating customers that you can't love for some reason or another? It doesn't do much good if you simply appreciate them in your head (or heart). You need to tell them! Doesn't have to be much – a shoutout on social media, a handwritten thank you note, a personal email, a little gift at the end of a large project, a catch-up after a few months to see how they are getting on.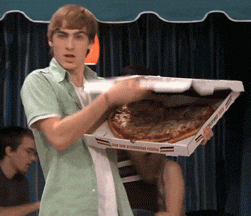 There are many small steps we can take to show our appreciation. By doing that little bit more, we show ourselves as exceptional businesses who care. These are the sort of businesses customers talk about to their friends and colleagues. They are the businesses customers remember.
We need to be doing business on a human level, where customers are more to us than numbers. It doesn't take much to be exceptional, especially when you love what you are doing!
-------------------------------------------------
More lovable branding topics:
Branding Beyond: The Logo
Branding Beyond: The Strapline
Branding Beyond: Corporate Photography
My weekly newsletter is always jam-packed full of tips for your brand - all designed to help your business look better, and sell more!
Sign up today!
Learn how to nurture and grow your brand reputation, so you can confidently and consistently stand out from the crowd with a professional but super authentic image. One that will allow you to attract those high-value clients while being totally and unapologetically YOU.